9 Clever Facebook Advertising Strategies:
A How-To Guide For Small Local Businesses
If you're looking for a hot NEW strategy to bring customers like never before, check out this list from the hottest digital marketers on the Internet.
1) 4 Kick-Ass Tips for Creating Facebook Ads that Convert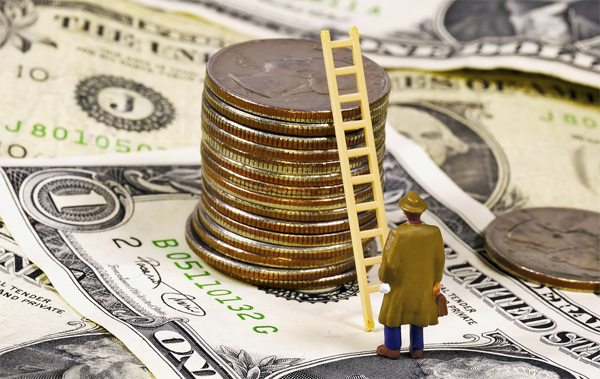 https://www.postplanner.com/how-to-create-facebook-ads-that-convert/
These are great tips that include:
Have a Clear Call-to-Action in Every Ad
Get to The Point
Talk About the Benefits
Target Your Ads
Check out the full Facebook article on how to execute these great tips on Facebook ads that convert!
2) 4 Facebook Ads Features That Every Brick-and-Mortar Store Needs to Use Now
https://absolunet.com/en/4-facebook-ads-features-every-brick-mortar-store-needs-use-now/
This article talks about the features in Facebook that are crucial for every brick-and-mortar store who want succeed with Facebook advertising and bring in more customers.
These 4 Facebook features for brick-and-mortar stores include:
Local Awareness Ads
Local Awareness Statistics
Dynamic Ads for Retail or Local Inventory Ads
Offline Conversions
Be sure to check out the full Facebook ads article here.
3) Why Facebook Ads Work for Local Retailers
https://www.godigitalmarketing.com/learn/blog/why-facebook-ads-work-for-local-retailers
This article focuses on the advantages of using carousel ads for local businesses. With carousel ads in Facebook, you can have up to ten different images with each one link to different part of your website.
Be sure to check out this article using the Facebook carousel ad feature.
4) Choosing the Right Facebook Ad Types for Your Business
https://www.disruptiveadvertising.com/social-media/facebook-ad-types/
If you want to advertise on Facebook, it helps to know all the different ads types that are available to you. This article about Facebook ad types lists a total 18 different ad types available to you in Facebook. That's a lot of ad types to choose from!
This is an in-depth articles about all the different ad types, so be sure to carve out a 15-20 minutes to read the whole article. You can access the article here.
5) Using Facebook Advertising to Promote Your Local Business
https://vivial.net/blog/using-facebook-advertising-to-promote-your-local-business/
This is a great article for those local businesses who want to get started with Facebook advertising. It talks about Facebook Ad Targeting and Custom Audience Targeting to create local awareness for your local brick-and-mortar business.
To learn more about radius targeting and finding your customers on Facebook, be sure to check out this article about promoting your local business on Facebook using Facebook ads and features.
6) How to Get Social Media Engagement From Your Brick and Mortar Store
https://www.agorapulse.com/blog/social-media-engagement-brick-mortar
This article from Agora Pulse covers both free options on Facebook and paid options on Facebook.
The top subjects they discuss are:
Use In-Store Signage
Set Up Place Tips
Run Facebook Ads Targeting In-Store Visitors
Ask for It
Be sure to check out the article for details on each of these categories.
7) 4 Online Marketing Tactics Brick-and-Mortar Stores Can Leverage to Thrive
https://www.entrepreneur.com/article/305947
This is a great article from Entrepreneur about how local businesses can take advantage of Facebook's tools for better advertising and reaching your customer.
Build an online community.
Use Google AdWords (and other paid advertising).
Connect the dots with email.
Make web design a priority.
8) Facebook will target ads to people based on store visits, offline purchases, calls to businesses
https://marketingland.com/facebook-will-target-ads-people-based-store-visits-offline-purchases-calls-businesses-224668
If you want to know one of the those powerful aspects of Facebook's advertising features, then reading this article form Marketing Land about Facebook advertising is an absolute must!
It goes into depth about how Facebook retargets people with ads who have visited your store and other offline events.
9) How to Use Facebook Advertising Strategies to Grow Your Local Business
https://www.digitalmarketer.com/facebook-advertising-for-local-business/
This article about growing your business with Facebook ads from Digital Marketer is especially for these businesses:
salon
restaurant
clothing store
dental office
concert venue
bar
And a whole lot more.
As quoted, "There's no better way to promote your local business than using Facebook ads."
This is a very in-depth article with lots of screenshots of Facebook targeting features. This is a must read for any local business who wants to advertise on Facebook.
BONUS: I just came across an article that I know you will enjoy. Check this out: https://www.broadbandsearch.net/blog/what-facebook-knows-about-me
About the author:
Ash Waechter is a certified by Digital Marketer in the areas of sales funnels and online advertising with a focus on Facebook.
Want to learn more about Facebook Advertising Strategies? Don't forget to register for this FREE Webinar. See click the banner below for details…
Ash Waechter is a direct response copywriter who helps small businesses sell more products and services online. He also writes SEO copy for attracting readers from around the web.