10 Ways You Can Speak for Free
Without Looking Cheap
Speaking can be an art for some but menace for others. There are ways in which we can speak without looking cheap. Here is what many professional speakers recommend:
1) Start by responding correctly
Observe the scenario and decide a response that will sparkle your personality up. Lori Bumgarner can help you further with it.
2)  Engage your audience
Whether inspirational or not, tech-related or fashion related, all you have to do is use tactics that are explained by The Speaker Lab.
3) Decide whether to speak for free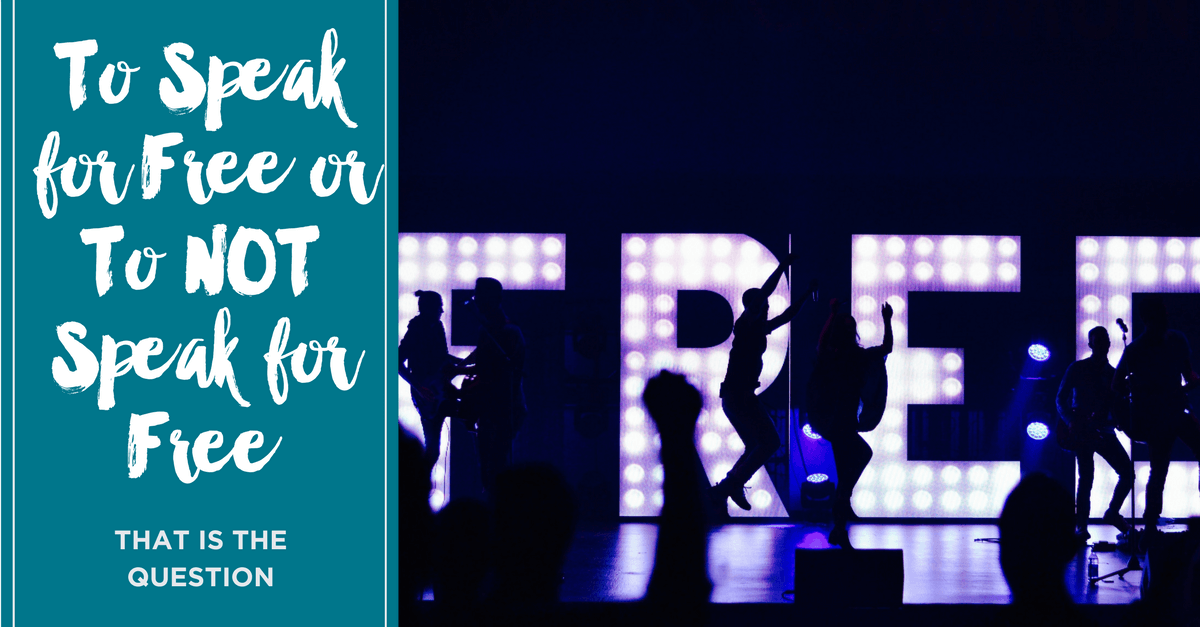 Before even all of the above, you should first decide whether speaking for free is better in the provided circumstances or not. What are your chances? Client attraction? You should definitely talk money with Communication Rebel.
4) Learn it from professionals
If you are bound to prove yourself, first learn the art of speaking because it is the one thing that motivates the masses if right techniques are applied. It will be good for you also since you'd get to polish your skill. There are many sources Inc. has gathered in a list to learn from.
5) Follow the steps of Chris Brogan
As Chris Brogan puts it, there are many ways in which you can emerge as a speaker and hope for being a paid-speaker someday (not far away).
6) Find proper place (and opportunity)
Whether it is a college or a university or some interesting club, you can find opportunities to speak depending on the place and your interest. These two, when coupled, will make everything smooth for you and save you from looking cheap. Lori in Famous in Your Field puts it wisely.
7) Get booked at a college
It is better to try to get booked to speak at a college than any other place. It saves you from cheapness since you can be frank and be yourself without having professionals to judge you. There are many ways to get booked. The Speaker Lab shares some of them.
8) Be like Simon Sinek
Simon Sinek is naturally shy but he is one of those TED speakers who have followers in the millions and all around the world. There are 7 steps given by him in order to educate aspiring speakers like yourself to speak without any shame or cheapness.
9) Maintain Eye Contact
"A lack of eye contact implies a list of offenses: insincerity, disinterest, detachment, insecurity, shiftiness, and even arrogance.", says Darlene Price of Well Said, Inc. This and other detrimental things to avoid as a speaker has been compiled by Jacquelyn Smith in Business Insider.
10) Say no to nervousness
Nervousness is the monster that makes us feel ridiculous and also looks ridiculous. So, there is a need to say no to it and change it into confidence! There are 10 tips given by Witt Communications in order to help you cultivate confidence.
Also Read: What the Top Authors Say About Writing a Book Description For Your Book
Ash Waechter is a direct response copywriter who helps small businesses sell more products and services online. He also writes SEO copy for attracting readers from around the web.